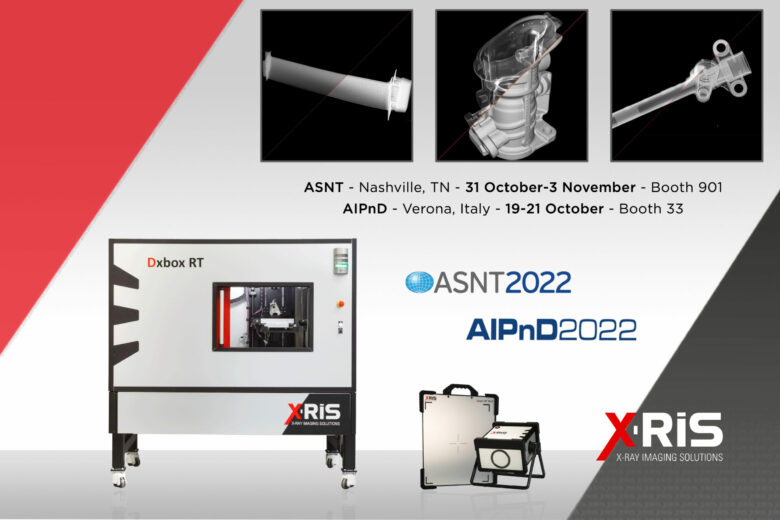 Upcoming exhibitions in october
X-RIS will be at the AIPnD ETS Italian Society for NDT in Verona, Italy from the 19th to the 21st of October with our partner, Brumola on booth 33. A couple weeks later, it's at the ASNT (The American Society for Nondestructive Testing) Conference in Nashville (TN), United States that you'll have the opportunity to visit us on booth 901. This exhibition takes place from the 31st of October to the 3rd of November.
From portable X-ray generators and detectors to customised stationary systems, X-RIS offers a wide range of solutions. Furthermore, X-RIS is leading several projects including for instance AI, ADR (Automatic Defect Recognition), CT and multi-technics data fusion. Join us to learn more about our latest products and innovations!