High Energy flat panel detector for NDT inspection of heavy parts
High Energy
Dereo HE is compatible with all sources (X-ray, gamma, betatrons, linear accelerators,…) and all energies thanks to its design and internal shielding.
Robust
Tough handle, bumpers, military standard connectors, strong carrying case,… will definitely grant a high level of robustness of your Dereo HE on the field. IP67.
Quick set-up
Ability to work on batteries, easy Wi-Fi & wired set-up, smart hardware and software features offer an unrivalled operational experience to its users.
Specs
Benefit from a lightweight (down to 2,7 kg) flat panel, with a pixel size down to 75 µm and an active area from 17 x 23 cm up to 40 x 40 cm.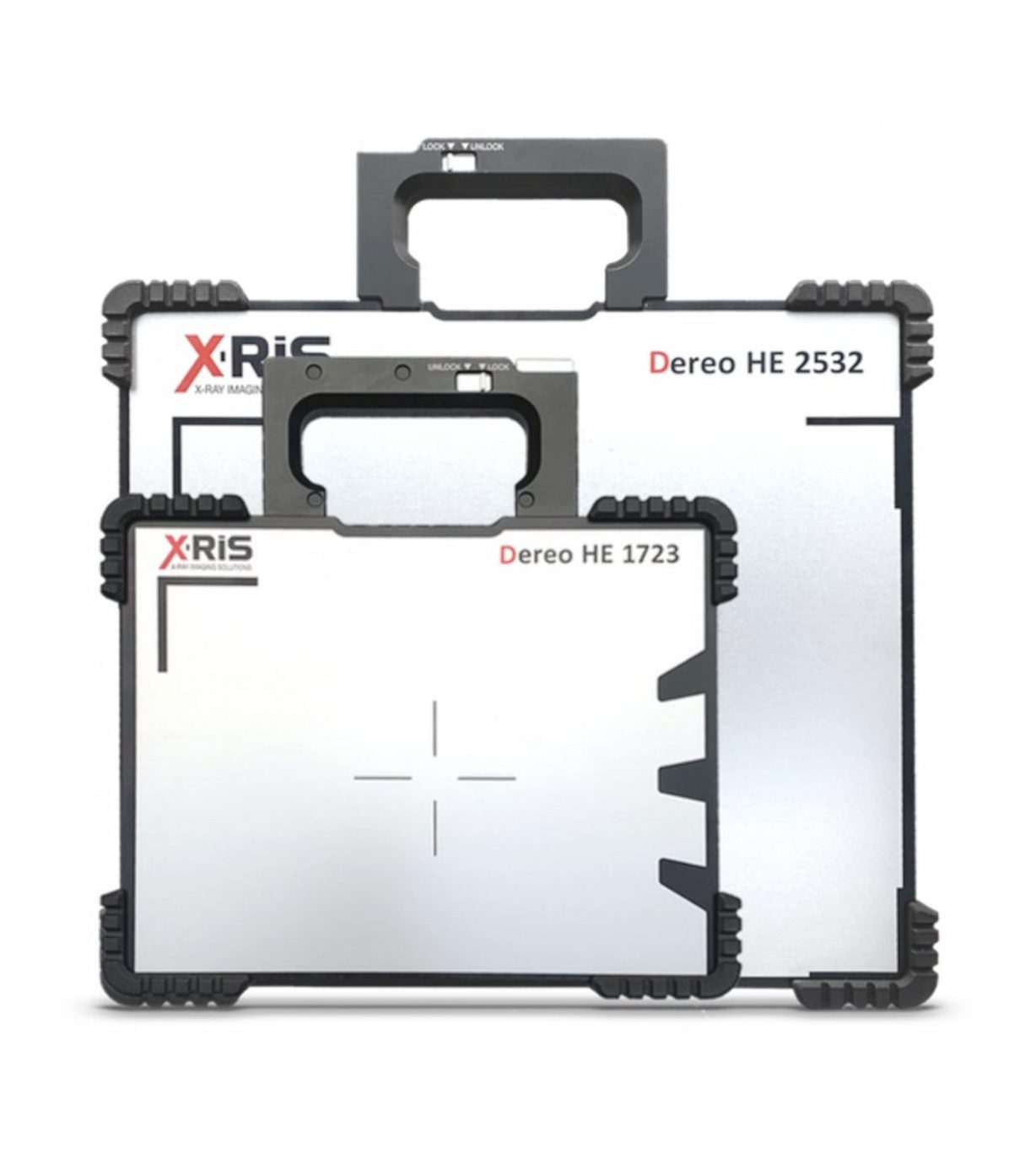 High Energy X-ray imaging