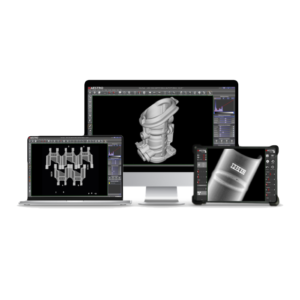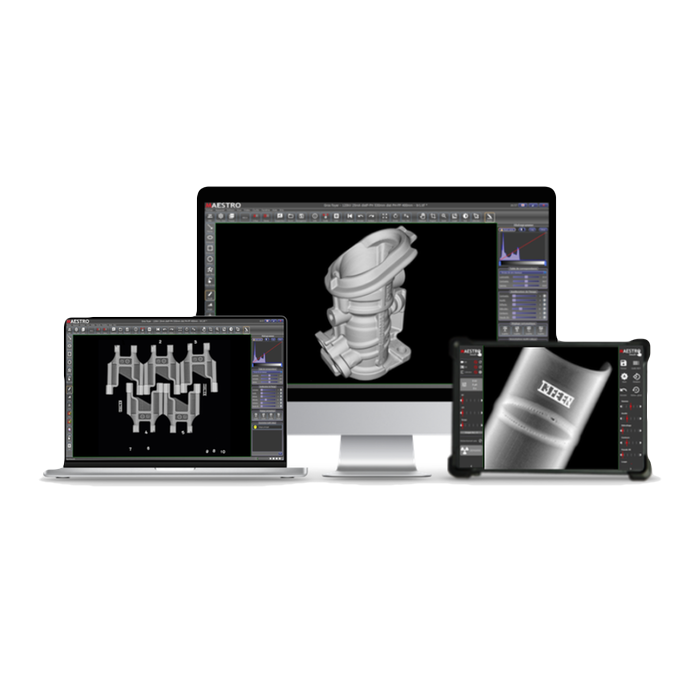 Maestro, the user-friendly NDT software
Maestro was developed with one goal in mind: achieving an optimal image quality in a fast and easy way. Our in-house software is compliant with main standards and allows you to use the same interface from the image acquisition to the image processing/analysis. Because it was created in-house by engineers for engineers, Maestro combines efficiency with user-friendliness and can be customized to the customer's needs.
Enhancement and review of digital x-ray images
X-ray detector & generator interface/HMI
Motion control and automation
Radioscopy with RT filters enhancement
3D x-ray imaging reconstruction & visualisation
Automatic Defect Recognition based on advanced algorithms and AI
Fast multi-slices reconstruction
Easy image sharing & long-term data archiving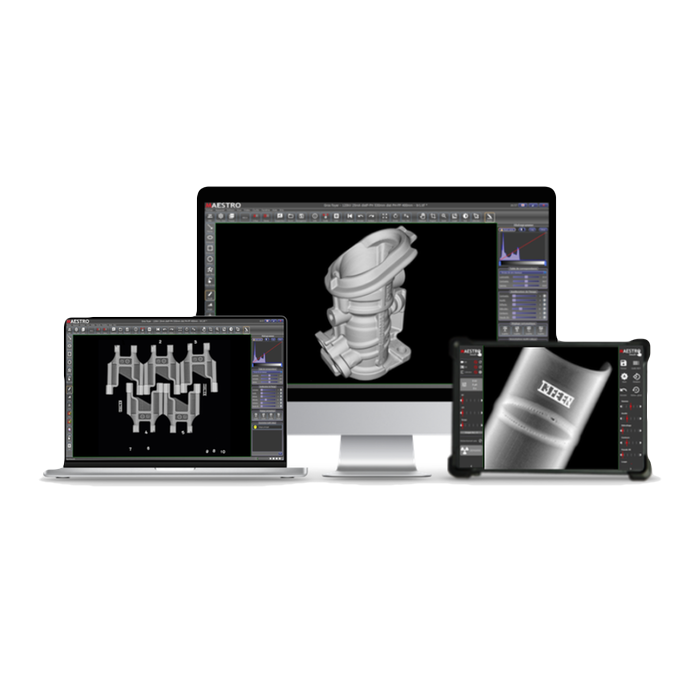 Maestro Viewer enables you to analyze digital x-ray acquisitions, characterize any defects according to current standards, edit reports and store data.
Normalisation and comparison of ASTM digital reference radiographs
Real time image enhancement filters: acuity, contrast, defect, denoise, edge, pseudo 3D,..

NDT tools

compliant with ISO 17636-2, ASTM E2698, E2737, E2597, ASME section V,…
Fast and easy interpretation module
Automatic performance check and reporting tool (PR5250, BSS-7044, AITM6-7007, NADCAP check list,…)
Image comments and annotations according to your needs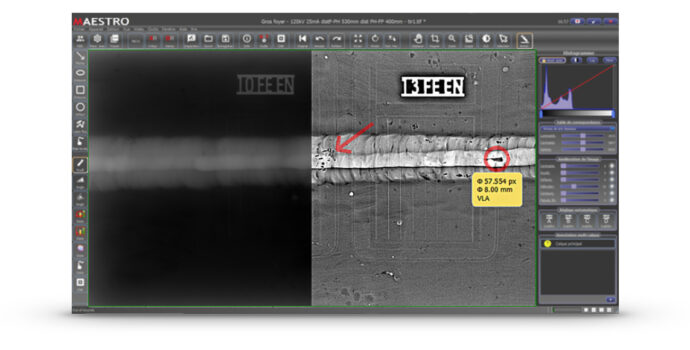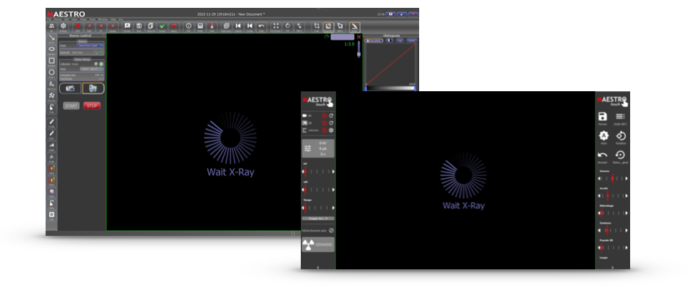 Maestro Grabber takes control of your generator and detector.
Complete control of many generators brands and models including safety features
Interface any digital detector
Touch interface dedicated to field use
Calibration wizard in compliance with ASTM norms
Save the files in different data formats including DICONDE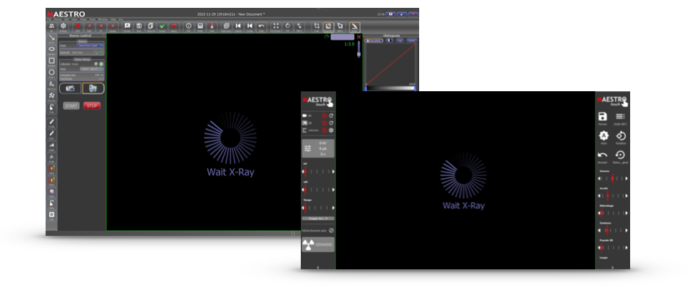 Maestro System manages all hardware components of an X-ray solution:
Monitoring and control of all motion and safety components: anti-collision, interlock, safety devices,…
User-friendly HMI for robot integration and control with smart « Teaching »
Dedicated and customized HMI for each system including live axes 3D animation
Intuitive x-ray procedure programming
Industry 4.0: Cloud, AI, Fieldbuses (EtherCAT, PROFINET, CANbus), OPC UA, open data protocol,… 

Video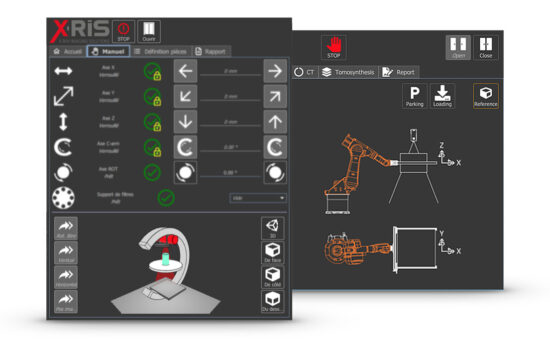 Maestro RT is a radioscopy module with the following features:
Video recorder and player
Automatic switching from video to static acquisitions
Easy retrofit off existing system (no axis integration required)
GPU dynamic image enhancement filters during radioscopic imaging
Snapshot during video acquisition
Video
Maestro CT is the in-house Computed Tomography module for 3D x-ray imaging.
Volume calibration and reconstruction (FDK/SART)
Advanced volume rendering
Beam hardening and artifacts correction
Open file format and .vgl import/export
Display of the X-ray slice directly into the 3D volume
Post-processing on slices thanks to Maestro features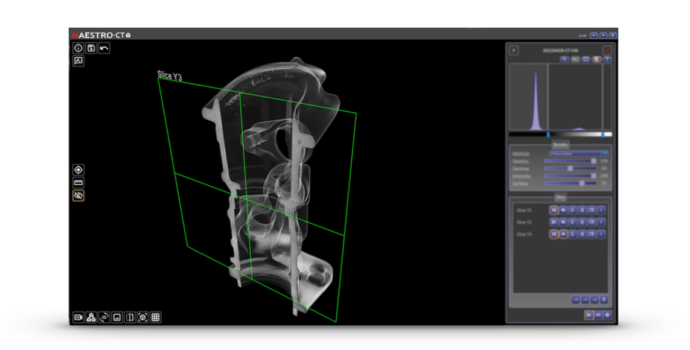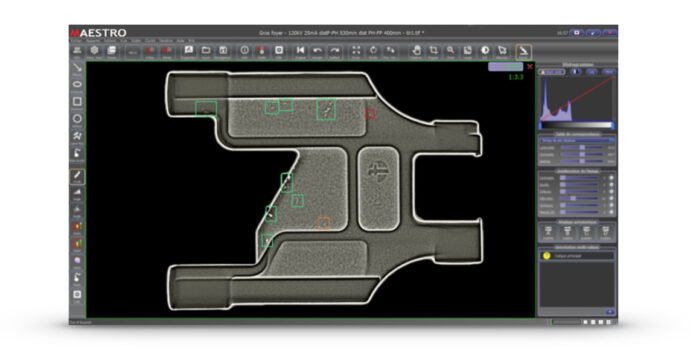 Maestro ADR offers a fast and accurate on premises automatic inspection and processing to indicate/evaluate potential defects.
Based on advanced analytical algorithms or AI neural networks
From a simple annotation help to fully automatic decision making
Multi layer annotations for cross evaluations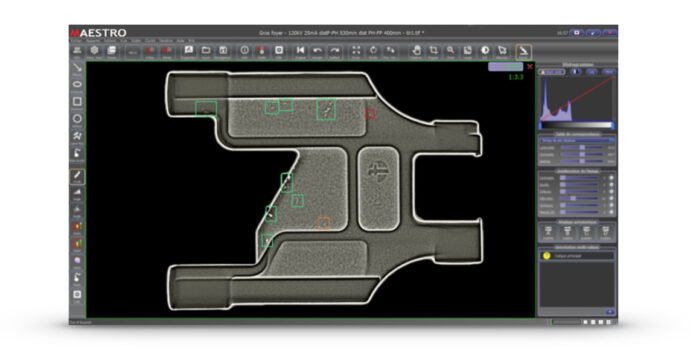 Maestro Tomosynthesis aims to acquire multiple images from a limited range of angles to create a mutli layer image.
Localisation and characterisation of defects in the depth of the part
Faster than a full CT scan
 An alternative when CT is not an option (large and thin objects)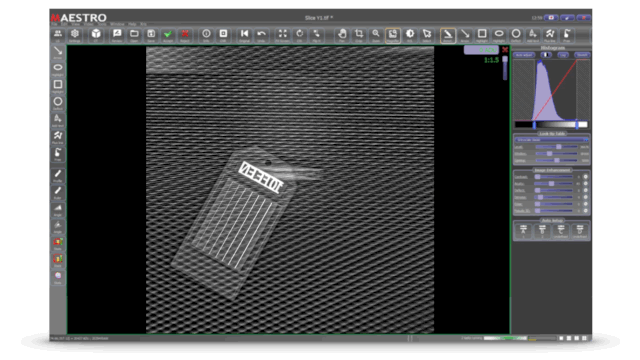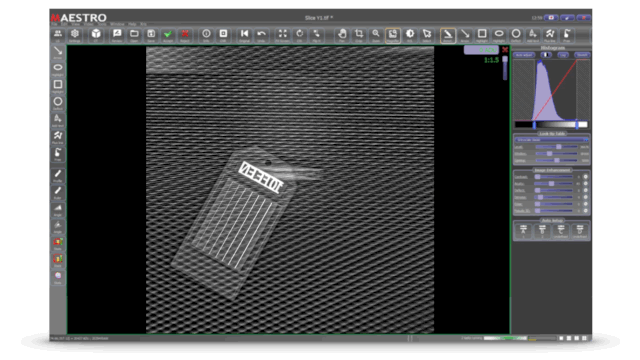 Maestro Drive offers easy data sharing and archiving features on premises or in the Cloud.
Store, share and access to all of your files on any of your Maestro wherever you are.
Long-term archiving and cold storage options
Advanced search engine