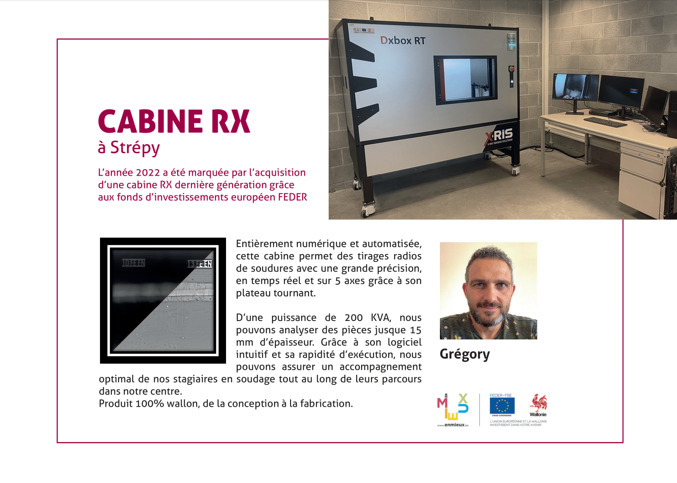 Dxbox RT – TechnoCampus
Le centre de formation TechnoCampus a récemment acquis un de nos systèmes standards, la Dxbox RT. Muni d'un générateur 200 kV, cet équipement a été développé dans le but d'inspecter en temps réel les soudures réalisées par des stagiaires. Merci à Technocampus pour cette mention dans leur éditorial ! Si vous voulez en savoir plus sur ce système, n'hésitez pas à jeter un oeil sur notre site et/ou à contacter un de nos commerciaux https://xris.eu/contact/.
The training centre TechnoCampus has recently acquired one of our standard system, the Dxbox RT. Equipped with a 200 kV generator, this solution has been developed to inspect in real time welds made by trainees. Thank you Technocampus for this mention in your editorial! If you'd like to find out more about this system, please take a look at our website and/or contact one of our sales representatives https://xris.eu/contact/.